You've lived in your home for quite some time and have the interior well memorized – right down to the amount of bricks in the fireplace. But do you know anything about your roof?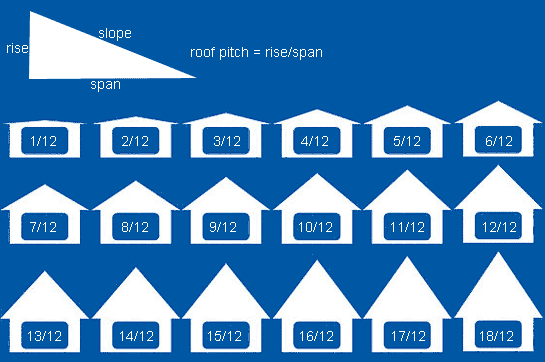 1. What Pitch You Have
You need to be able to identify the pitch of your roof. Common roof pitches include flat roofs, shed roofs, gable roofs, hip roofs, and A-frame roofs.
2. The Slope of the Roof
What is the slope of your roof? Every roof has its own unique slope. The slope of your roof dictates the kind of materials you can use with it.
3. Do You Need A Permit?
Your particular community may require you to obtain a permit before you replace your roof. It's important to do your research and find out about any regulations before you start on big projects.
4. Pay Attention to the Rafters
Rafters are sections of the roof where two different angles come together. They need to be sealed and laid out properly so you can avoid problems. Because troughs can form in these areas, you have to make sure that water can drain properly. A tight seal ensures water won't get into your home.
5. Ventilation
Did you know your roof needs to breathe? It may sound strange, but proper ventilation is necessary to keep your roof dry and at an ideal temperature. You don't want moisture or hot air to get stuck in your attic.
6. What Is Under Your Roof?
There is a protective layer under your finished roof called the underlayment. This adds a layer of moisture between your shingles and roof deck.
7. The Type of Roof You Have
Metal roofing is popular in colder climates because snow and ice will slide right off, cutting down on weight issues and ice dams. Asphalt shingles are quite common and are available in a variety of colors. Tile shingles last a long time due to their durability. They're usually found in Spanish or Mediterranean-style houses.
8. When Is The Right Time To Get A New Roof?
If your roof is leaking or getting old, it may be time to replace it.
9. Should You Put Shingles Over Your Existing Roof Or Tear Everything Off?
If the old shingles have issues, covering them won't solve anything. You have to choose the best course of action.
10. Roof Penetrations
If you have anything sticking out of your roof, it's crucial to seal them off and make it hard for water to enter.
You may have the layout of your home memorized, but you need to care about your roof. Keep the information above in mind.
Nor-Cal Roofing is Northern California's premier choice for residential and commercial roofing projects in Chico, Orland, Corning, Oroville, Hamilton City, Durham, Paradise and other surrounding North State areas in Butte and Glenn Counties. If you would like an estimate or consultation on roofing services please feel free to call us at (530) 892-9960!
Comments
comments