A roof is like the topping on a bowl of ice cream. You need this topping to bring everything together and protect the ice cream below from the elements. Despite the fact that roofs are a staple of every home and building, not everyone understands them. Many homeowners carry at least one misconception about roofs and make mistakes as a result.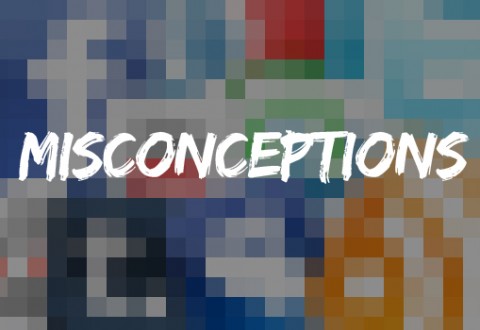 Misconception #1: You Should Invest Most of Your Budget in Roofing
Some roofing contractors try to trick their clients. Because of a desire to make more money, these contractors tell people that it's a good idea to devote most of the household budget to roof maintenance. Instead of giving your windows new screens or your fence a fresh coat of paint, you should get the most expensive roof shingles on the market. No matter how dedicated you are to caring for your roof, don't fall into this trap. Your roof may be important, but it's not the only thing that needs your attention. If a contractor tries to tell you that you're a bad homeowner if you don't skew your budget in his favor, move on and get a second opinion.
Misconception #2: The Person In Charge Of a Roofing Project Doesn't Need To Be Available 24/7
When the time comes to hire a roofing contractor, you need the person in charge of a project to be available for questions every day. Want to know what the best roofing materials are for fighting back against severe weather? Need assurance that proper precautions are in place? You should be able to talk to someone and get the information you desire in a quick and timely manner. If you can't get a phone number, you should at least have access to an email address. Don't be afraid to ask for contact information when you talk to the contractor.
No bowl of ice cream is complete without the tasty, sweet topping. If you think of your home as a bowl of ice cream, think of your roof as the topping. Roofs are everywhere, but many people know little about them. The next time you need repairs for your roof, don't fall victim to common misconceptions. Avoid making mistakes that could cost you time and money in the long run. The information above may help you.
Nor-Cal Roofing is Northern California's premier choice for residential and commercial roofing projects in Chico, Orland, Corning, Oroville, Hamilton City, Durham, Paradise and other surrounding North State areas in Butte and Glenn Counties. If you would like an estimate or consultation on roofing services please feel free to call us at (530) 892-9960!
Comments
comments