The only thing cooler than getting to build amazing roofs is the ability to enjoy all of the cool rooftops restaurants and bars that are out there. Sometimes that means sitting back and enjoying the architecture of the building itself, other times it just means sitting back and relaxing the view with a nice drink and food in hand. We decided to compile our list of favorite rooftop restaurants and bars from all around the world.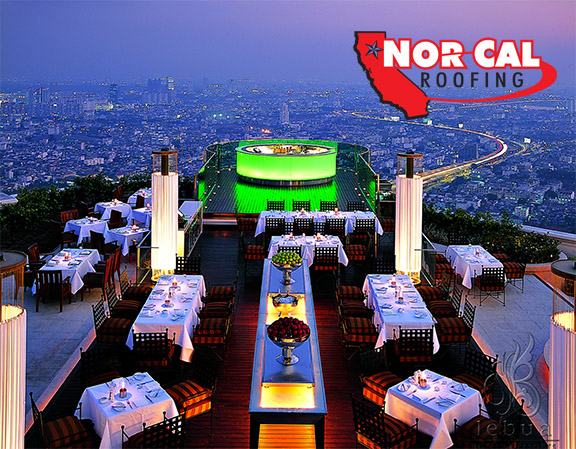 It's hard to keep our composure but if you haven't been to Siroco in Bangkok, Thailand yet – we highly recommend it. This sensational rooftop restaurant sits above the 63rd floor. Can you imagine traveling in Thailand and spending some time on this beautiful roof?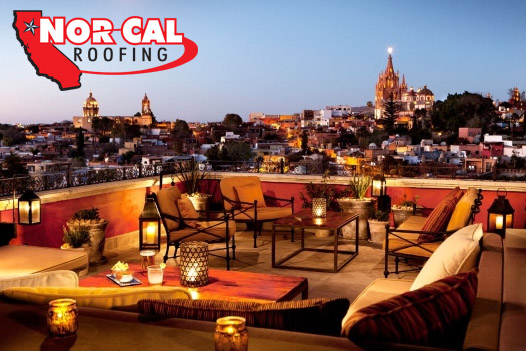 As a Californian, one of our favorite places to sit back and relax is in Mexico. Depending on what part of California you're located in, it might even be quicker to get to Mexico then to somewhere in the state. This spectacular rooftop is in San Miguel de Allende at the Luna Rooftop Tapas Bar. If you haven't had a chance to visit this spectacular bar, we highly recommend it if you have the chance.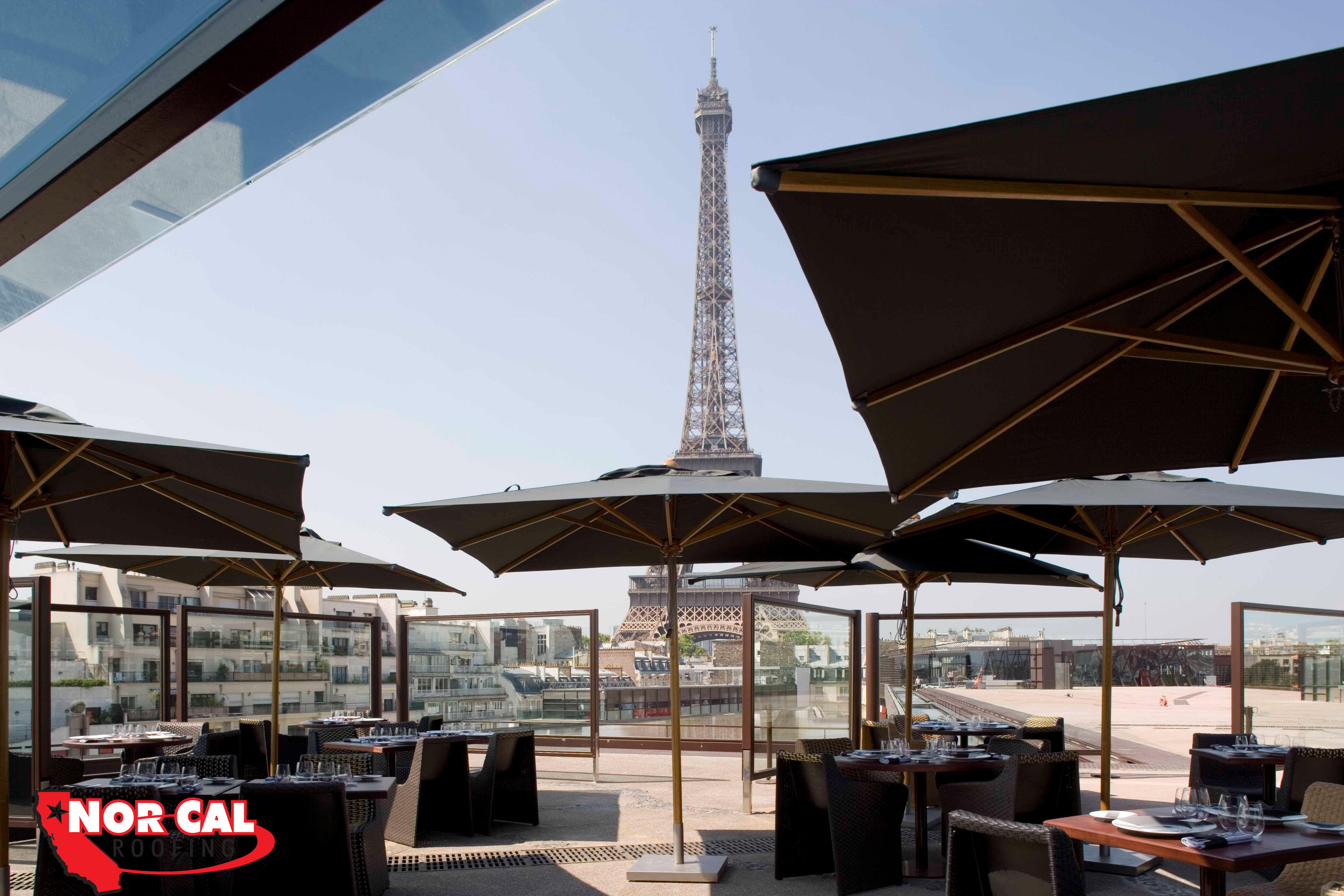 If you're looking for a view of all views, and the rooftop of all roof tops then you should probably check out Les Ombres. That is, as long as you happen to be in Paris. Aside from its spectacular roofing set-up it also has one of the most incredible views of the Eiffel tower, the river seine and more! Nothing like being on a roof top in Paris, or so we hear.

If you're looking for a home away from home, this rooftop bar and skyline might have exactly what you're looking for. High above a restored mill lies this spectacular rooftop. All the benefits and ambiance of Venice, poolside. The Hilton sure knows how to stand out, wouldn't you agree?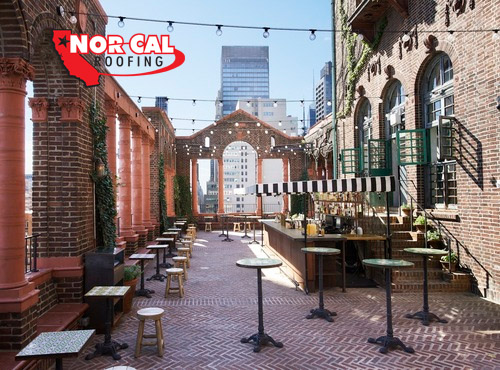 Personally we think the west coast is the best coast but if you're hanging out on the east coast don't forget to stop by Pod 39. Full of east coast brick, great views and good drinks – this is one rooftop you wont want to miss out on! The red brick archways and rustic atmosphere should not be missed.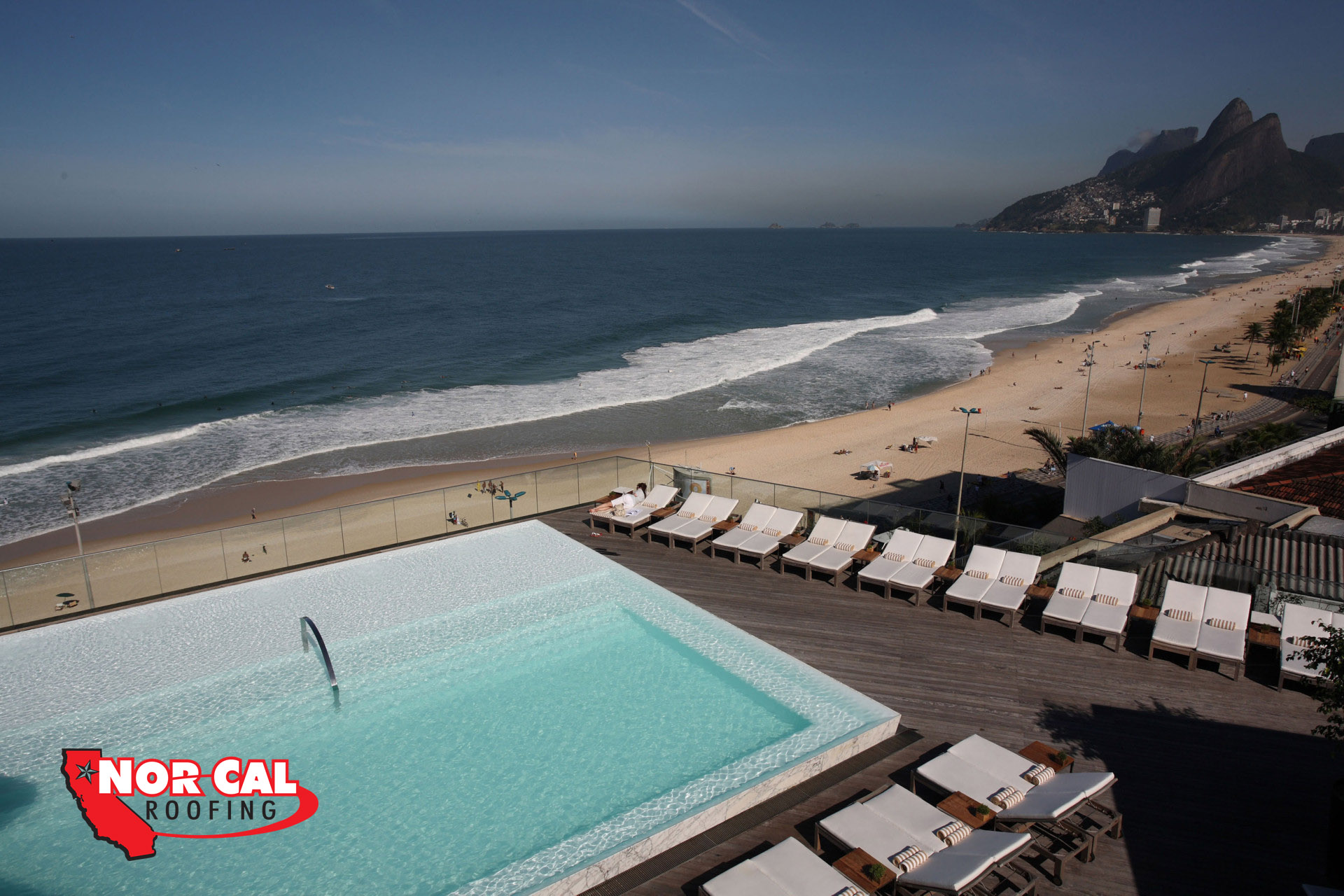 Paradise. Doesn't this look like Paradise? This amazing rooftop pool overlooking the beach is none other than Rio de Janeiro, Brazil at the Fasano. If this doesn't look like a perfect rooftop than we're not sure what does!
These are just 5 of our favorite rooftop bars from around the world! The list goes on and on, we'll be sure to do a follow up on this sooner rather than later. If there's anything you'd like us to include, please let us know!
Nor-Cal Roofing is Northern California's premier choice for residential and commercial roofing projects in Chico, Orland, Corning, Oroville, Hamilton City, Durham, Paradise and other surrounding North State areas in Butte and Glenn Counties. If you would like an estimate or consultation on roofing services please feel free to call us at (530) 892-9960!
Comments
comments