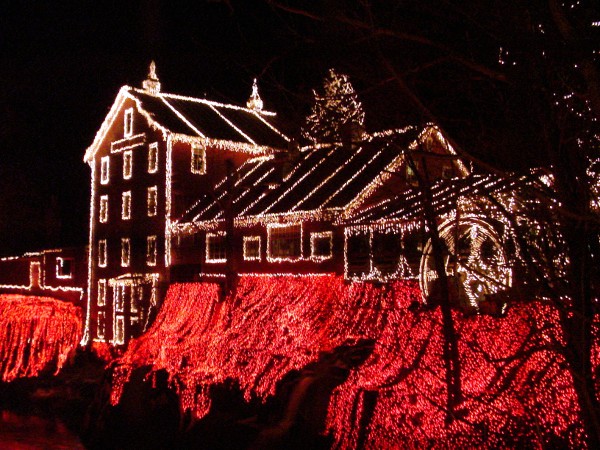 How to Hang Christmas Lights on Roof Shingles
It's the time of year that people around the world look forward to. The presents, the food, the mistletoe – all these things create memories to cherish in years to come. What about Christmas lights? Hanging Christmas lights is another tradition few could live without in today's world. If you want to hang lights on your roof, it's important to be safe and be smart. Before visions of envious neighbors dance in your head, look at the tips below and form a plan.
Know Exactly What You Want To Do Before You Start
Are you itching to start the decorating process? Before you go wild, sit back and work out a plan. Where do you want the lights to go? What should your focal point be? Is there anything you wish to emphasize? Do you want to use white lights, colored lights, or a combination of both? You may think planning is unnecessary, but a lack of preparation will make your lighting look scattered. People will think you threw a random string of lights on your house and called it a day.
Test the Lights to Make Sure They Work
Even if the lights are fresh from the store, it's crucial to ensure they work before you get going. Do this on the ground. You don't want to put everything on your roof and discover later that nothing lights up. If one bulb is out, you may be able to replace it. If most of the bulbs are out, take the lights back to the store for a replacement or refund. If you've had the lights for ten years, it may be time to upgrade.
Hang the Lights on Gutters or Shingles Using Clips
Some people prefer to hang lights on their gutter system. If you wish to do this, you can use an all-purpose light clip. Make sure the lights are facing the same direction. If you want to hang the lights on the shingles of your roof, the all-purpose clip also works for this preference.
Never hang lights when you're home alone. If you find yourself in a dangerous situation, you won't have someone available to help. Above all, have fun. Christmas is a time for joy and adventure – don't let carelessness spoil that.
Nor-Cal Roofing is Northern California's premier choice for residential and commercial roofing projects in Chico, Orland, Corning, Oroville, Hamilton City, Durham, Paradise and other surrounding North State areas in Butte and Glenn Counties. If you would like an estimate or consultation on roofing services please feel free to call us at (530) 892-9960!
Comments
comments