As you prepare for your family trip, you have a lot to do. From packing your luggage to buying sunscreen, the list never seems to end. But don't forget the home you're leaving behind for a week. Your home is important, and you have to do what you can to keep it safe from intruders. What should you do to make sure you can enjoy your vacation? How should you approach the situation without losing your head?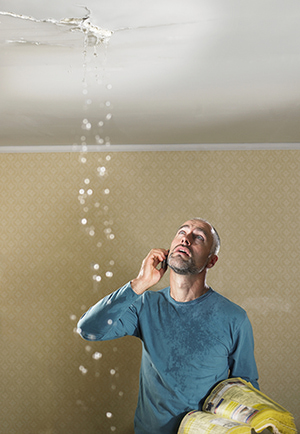 Ask Someone to Check On or Stay In Your Home
The first thing you need to do before you leave is contact a friend, family member, or neighbor. You need someone to keep an eye on your residence. A neighbor may notice strange cars hanging around your driveway. A friend may bring in your mail or feed your pets if applicable. If you think your home needs full supervision, ask someone you trust to stay there until your return. Be sure to set out rules and guidelines so your guest will know what to do.
Check Your Roof
Ask a professional to look at your roof. He can check for dents, cracks, holes, and other problems before you even purchase your plane tickets. If you have a serious problem on your hands, it's better to find it beforehand. You won't have to come home to a leaking roof or clogged gutter system. Don't attempt to fix your roof without assistance – you may injure yourself and make a bad situation worse. Leave it up to the experts and focus on planning your dream excursion.
Cover and Lock All Windows and Doors
If you don't have anyone sleeping in your home during your absence, take steps to trick thieves into thinking otherwise. Put a timer on at least one of your lights. Close all curtains to make it hard to look inside the house. Never spread the word that you won't be around for a few days.
Before you leave to enjoy a vacation with your family, get your home ready. If you don't know what to do, ask someone to provide assistance. Don't wait until the last minute to check your roof or ask around for a house sitter. The steps above may help you prepare and plan.
Nor-Cal Roofing is Northern California's premier choice for residential and commercial roofing projects in Chico, Orland, Corning, Oroville, Hamilton City, Durham, Paradise and other surrounding North State areas in Butte and Glenn Counties. If you would like an estimate or consultation on roofing services please feel free to call us at (530) 892-9960!
Comments
comments