Did you know that the right roof maintenance can save you thousands of dollars a year? As most of us know, repair or replacing your roof can be a hefty price.  Taking the time to properly maintain and care for your roof not only benefits you and your wallet but also your home – both in the long term and the short term. At Nor-Cal roofing our number 1 priority is to ensure that our customers have nothing but the best experience. Whether you're a past, present or future customer here are a few tips to help extend the longevity of your roof: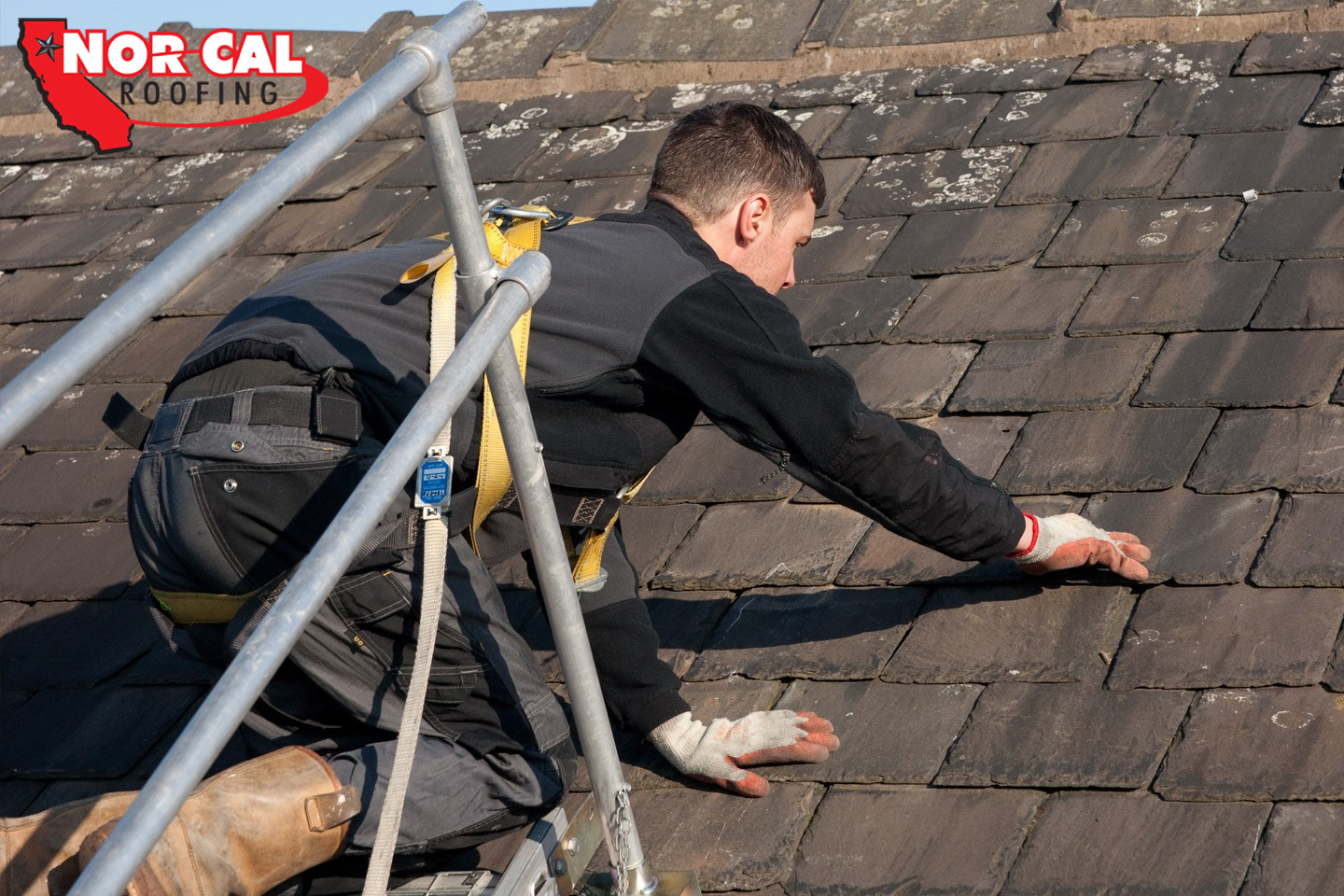 Regular cleaning of your roof – taking care of debris, leaves and other stuff will not only help keep your roof in tip-top shape. Can you imagine if some leaves started collecting rain and caused water damage? You'd be looking at some hefty repairs.
Check on your roof after big storm (or not so big storm)- you never know what kind of injuries might occur to your roof after rain, snow, hail or other damage. It's best to keep your eye out on the roof after your storm just in case. A few things to look out for: missing shingles, sitting water or snow, hail and excessive bruising to the roof itself. If any of these happened, it's a good idea to consider some roof repairs.
Replace roof shingles – roof shingles are not perfect, they are known to move around. Take a moment to keep your eye out on shingles and replace when necessary. If you're nervous about it, give us a call. We can either walk you through it or come out for an estimate on repairs. It's always a good idea to have extra shingles on hand when you first buy them in case you do need to replace them (and you will) at some point.
Clean your gutters– clean your gutters and clean your shingles! It's important to clean, clean, clean. Both on your roof and in your gutters.  Clearing gutters of branches, leaves and debris will help you so much.
Cut back necessary trees or bushes that may be harmful to the roof either because of rain or for other chances of wind damage.
These are just a few of our ideas on how you can properly maintain your roof. Roof maintenance is one of the best ways to save money on roof repairs or roof replacements.  Why buy a new roof if you don't have to.  If you need help assessing your damage or giving an estimate on the cost of repairs – please do not hesitate to call, we'd love to help you out.
Nor-Cal Roofing is Northern California's premier choice for residential and commercial roofing projects in Chico, Orland, Corning, Oroville, Hamilton City, Durham, Paradise and other surrounding North State areas in Butte and Glenn Counties. If you would like an estimate or consultation on roofing services please feel free to call us at (530) 892-9960!
Comments
comments