Finding a good roofer is kind of like finding a good mechanic, the journey might seem hopeless, but the end result is always worth the time, effort and research! It's important to take the time to step back and do your research when it comes to a good roofing contractor. We are, after all, talking about the person who is about to put a roof over you, your spouse and potentially your children's home!
Take a step back. Take a deep breath. Relax a little. Poor yourself a glass of wine if you must. This project is just like any other. As long as you do your research, stay organized, have a budget and think about your end goal, you will be just okay. If you need help with those things: get it!
Here are a few of the most important questions we think you should be asking your future roofer *ahem* hopefully us!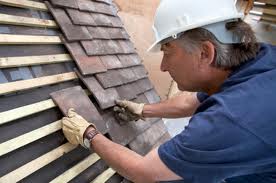 1. How long have they been in the roofing business?
It's not always about how long they've been around, however, if a roofer has been in business a while, chances are they're doing something right. As a roofer you are a major part of a homes infrastructure, if a customers unhappy, you wont be around long.
2.  What is their current work load like aka what's the time frame for starting this project ?
Chances are if you're looking for a new roof or roof maintenance and repairs, you're looking to get it done by a certain time. At the very least, you want it done soon. Understanding a contractors schedule and when they can get to you is important in meeting your personal goals and deadlines. If your contractor just won a major bid on a commercial project chances are also that you'll be a low priority.
3.Do you like them?
It seems silly and irrelevant about whether or not you like your contractor but reality is it's important to like the person who is going to be working closely on your home.  If red flags show up early chances are they'll show up again. Make sure you are on the same page as your contractor.
4.  Is their company licensed and properly bonded?
You want to protect yourself just as much as the contractor by finding out what type of licensing and bonding they have.
5.  What type of products or manufacturers do you use?
It's always a good idea to touch base and make sure your contractor is using high quality products on your roof.
6. Is there a warranty or a manufacturers warranty that comes with my new roof??
You want to know what you get when you are purchasing your roof!  Most roofing contractors will offer a warranty on craftsmanship, though manufacturers warranty sometimes cover craftsmanship so it might not be necessary for the contractor to carry it. That's another reason why it's important to know who your contractor uses for products and what their warranties are.
These are just a few questions you should ask before hiring your roofing contractor. Personal referrals and recommendations are always the best place to start when looking for your next contractor.
Nor-Cal Roofing is Northern California's premier choice for residential and commercial roofing projects in Chico, Orland, Corning, Oroville, Hamilton City, Durham, Paradise and other surrounding North State areas in Butte and Glenn Counties. If you would like an estimate or consultation on roofing services please feel free to call us at (530) 892-9960!
Comments
comments