Flashing is the material needed to prevent the passage of water into a structure from a joint! It is usually set up as part of a weather resistant barrier system. What you need to know when it comes to protective flashing for your residential roof! When was the last time you looked into the flashing on your roof? It should be every 6 months to a year. Regular roof maintenance will save you thousands of dollars. Just our two cents though ;)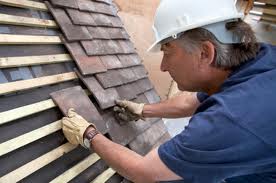 Focus on the types of flashing and the trouble signs too
Roof Flashing
Roof flashing is usually aluminum or galvanized steel sheet metal
Roof flashing is placed over roof joints to help prevent water leaks! All flashing should be weather-resistant and durable in order to ensure the roof is weather proofed!
Chimney Flashing
Chimney flashing is usually sheet metal that is cut to surround your chimney
By putting chimney flashing you will help to prevent water leaks and water damage.
If you layer the sheet metal, the extra layer will help increased protection
Signs your flashing is in trouble
Hopefully you're doing regular roof maintenance on your roof so you will be able to catch flashing before it's in trouble. Leaks, cracks, rust, roofing tar that covers flashing are all signs that you've waited too long and your flashing is in trouble.
Nor-Cal Roofing is Northern California's premier choice for residential and commercial roofing projects in Chico, Orland, Corning, Oroville, Hamilton City, Durham, Paradise and other surrounding North State areas in Butte and Glenn Counties. If you would like an estimate or consultation on roofing services please feel free to call us at (530) 892-9960!
Comments
comments