Last week we talked about roof maintenance and offered a few tips to help you maintain the longevity of your roof. One of the biggest ways to extend the life of your roof is with regular maintenance and roof inspections. We recommend using a professional to give your roof a roof inspection but if you're one of those who feels confident and safe checking them out yourself we created a checklist of common roof inspection and maintenance items for you to look for. Hopefully this helps you with your roof maintenance! If you have any questions please do not hesitate to ask.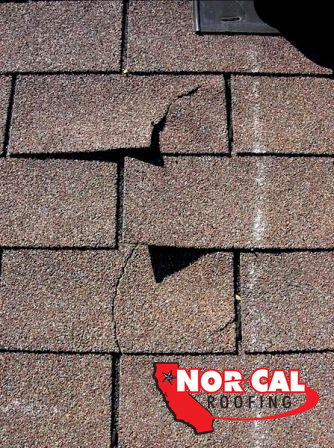 Checklist of Common Roof Inspection and Maintenance Items

Inspection and Maintenance Items
Description
Splitting, ridging or blistering of the roof membrane
(on low-slope roofs)
The splitting, ridging or blistering of the roof membrane
is typically caused by stress, which can be found
throughout the whole roof. This may be an indication
of an old roof, however it may also be due to extreme
hot and cold weather conditions.
Missing gravel (aka ballast)
(on low-slope roofs)
Gravel, less commonly known as ballast, helps to protect the
roof membrane (typically made of synthetic rubber or
thermoplastic) from damage that may be caused by UV
lights or the weather! Not having enough gravel can limit the
life of a roof.
Missing granules on asphalt shingles
(and some roll roofing)
Lack of granule reduces the expected life of the roof,
missing granules might be caused to tree branches rubbing
against the roof or wind scouring.
Curled, broken, Cracked or missing shingles, shakes or tiles
Listen to us when we say: Repair the damaged areas
immediately. If your shingles are curling it's likely because it's
close to the end of their life. Take care of your shingles as
they are the bread and butter of any roof.
Excessive moss, algae or other growth
Whether it's moss, algae, mold or something more, you don't
want any type of growth on your roof that may cause more
permanent damage. It can lead to water damage or cause
shakes and shingles to detach earlier than they should. Don't
let excess moss or algae ruin your home.
Foreign Objects on the roof
Whether it's your kids toy truck, a garden hose, or
something else you should always remove extra objects
because you never know what damage may occur.
Missing or damaged flashings, eavestroughts, downpipes, caulking/sealants and rain baskets
Avoid bigger (and larger) problems by replacing these items immediately. These could cause harm to other building attributes like the walls.
Standing water on the roof
Get rid of any and all water! As mentioned before, it can cause permanent water damage and significantly damage your roof.
Check your drains and make sure that they are all
Overflowing eavestroughs or clogged up downspouts
Debris in eavestroughs and downspouts can prevent proper
water drainage which then leads to water back up, flooding, and harming not only the roof but also your property walls.
These are just a few things to keep your eyes out on when you're doing roof maintenance and inspections for your home. If you need some help or a second eye, feel free to give us a try! 
Nor-Cal Roofing is Northern California's premier choice for residential and commercial roofing projects in Chico, Orland, Corning, Oroville, Hamilton City, Durham, Paradise and other surrounding North State areas in Butte and Glenn Counties. If you would like an estimate or consultation on roofing services please feel free to call us at (530) 892-9960!
Comments
comments